La Peña Flamenca is proud to present Viajeros, an evening of flamenco with Melinda Hedgecorth, Jed Miley, and Alfonso Cid. Joining them will also be special guest artists Brenna McDonald, Lillie Last, and Nela McGuire (Espacio Flamenco). One night only, advance tickets are recommended.
Saturday, July 16th
Doors 7:30pm; Show 8:00pm
Interstate Firehouse Cultural Center
5340 N Interstate Ave.
Portland, OR 97217
Tickets: $20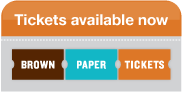 Beer/Wine, light refreshments available for purchase.
MELINDA HEDGECORTH -Flamenco Dancer
Melinda Hedgecorth began dancing at the early age of eight in her hometown of Kansas City, Missouri. Her first love was ballet and as a child she performed in local theaters. In college she was exposed to more diverse dance forms including modern dance and flamenco. It was during this time that she went to New York to study at the school of modern dance ¨Alvin Ailey¨ and afterwards began to work with a company run by its former principal members David and Debbie St Charles. She also had the chance to study and perform with Tamara Carson who gave her key roles in her flamenco dance troupe ¨Ole!¨
In 1997 she graduated with a Bachelor of Fine Arts in Dance from the University of Missouri, Kansas City and moved to Seattle to look for new opportunities. There she taught classes in ballet, modern dance and flamenco. She also continued to broaden her knowledge and narrow her focus by performing with Carmona Flamenco and other groups in Portland, Oregon and Vancouver, Canada while still appearing as a guest artist in Kansas City. It was at this time that she began to form close working relationships with the musicians that she performed with (one of these being founding member of Flamenco Mio, Beau Bledsoe). This greatly changed how she used rhythm in her movement and her ideas of interaction and improvisation onstage.
In 1999 Melinda began yearly trips to Madrid and Jerez to cultivate a more profound understanding of flamenco at the source. There she studied with talented teachers such as Mercedes Ruíz, Belén Fernández, and La Truco among many others. In 2004 she moved to Sevilla, Spain where she was highly influenced by her studies with Israel Galván and private classes with Isabel Bayon. She began to perform in the local flamenco tablaos and peñas in and around Sevilla, as well as participate in a series of performances of emerging young artists held in the Centro Andaluz de Arte Contemporáneo.
While living in Sevilla and performing with a number of musicians and singers from Spain such as Javier Rivera, Jordi Flores, Juan Murube, and Kisko de Alcalá, Melinda also maintains a group founded in the United States, Flamenco Mío. Flamenco Mío (with guitarist Beau Bledsoe and saxophonist Mark Southerland) received the Lighton Foundation Grant in the summer of 2011 to travel to the south of Spain in a cultural exchange program culminating in performances in la Puebla Cazalla, Museo de Baile Flamenco Cristina Hoyos, and in Morón de la Frontera they closed the first edition of the festival: Flamenco en la Frontera. Each year she travels to give workshops, teach at universities, and perform internationally.
JED MILEY – Flamenco Guitarist
Jed Miley is a Flamenco guitarist, composer, producer and teacher based in Seattle. He began playing Flamenco guitar in 1996, after hearing a recording of Sabicas. In Seattle, Jed was lucky to find Marcos Carmona as his first Flamenco guitar teacher and later worked in La Pena Flamenca de Seattle with Rubina Carmona. In 2003, he moved to New York where he worked professionally for several years, playing at prestigious venues including Lincoln Center, Symphony Space, Joes Pub, Caramoor Festival, Jacobs Pillow and various tablaos. In 2009, Jed joined Flamenco Vivo Carlota Santana and performed, toured and acted as a teaching artist with the company for three years. He has studied extensively in Seville, Spain at La Fundacion Cristina Heeren with Nino de Pura, Jose Antonio Rodriguez, and Pedro Sierra. In addition to playing traditional Flamenco, Jed is known for stretching harmonic and melodic structures with his Flamenco fusion projects and collaborates with artists such as Alfonso Cid, Elena Andujar, Miguel Vargas, and Sara Erde.
ALFONSO CID – Flamenco vocals and flute
Alfonso Cid was born and raised in Seville, the heartland of flamenco music. His mother, an amateur singer from Triana, a flamenco enclave in Seville, and his grandfather, an aficionado of flamenco, were his earliest influences. He also had the opportunity of attending the activities of one the most significant flamenco clubs in Andalusia, the Peña Flamenca Torres-Macarena in Seville since 1987.
Alfonso enrolled at the Seville Conservatory in 1990 to study flute and music theory. He also was awarded two scholarships to attend the classes at the Cristina Heeren Foundation for Flamenco Art in July of 2007 and 2008 in Seville, Spain. There he studied with maestro Paco Taranto and the new and upcoming talents of Rocío Márquez and Elena Morales. In 1997 Alfonso moved to the United States, since then he is based in New York City.
He had the honor of recording backing vocals in the song titled Mi Santa on the album Formula Vol. 1 by popular Latin artist Romeo Santos in which the great flamenco guitarist Tomatito was a featured guest artist. Alfonso has traveled around the world introducing flamenco to thousands of people and has performed alongside Romeo Santos in venues such as Madison Square Garden, Yankee Stadium, American Airlines Arena (Miami), Amway Center (Orlando), Staples Center (Los Angeles), River Plate Stadium (Buenos Aires, Argentina), International Music Festival of Viña del Mar 2013 and 2015 (Chile), Foro Sol (México City), Plaza de Toros de las Ventas (Madrid, Spain) Palau Sant Jordi (Barcelona, Spain), Brixton Academy (London, United Kingdom) to name a few.
He has also had the opportunity of performing at the Carnegie Halls Weill Hall, Lincoln Center Out of Doors Festival and Town Hall in New York City, Jacobs Pillow Dance Festival, as well as Londons Royal Albert Hall and Sala Covarrubias in Mexico City with flamenco dancer Pilar Rioja. He regularly performs in the New York City area and the rest of the USA in many flamenco productions.
He teaches flamenco singing in group classes as well as privately. He also lectures on flamenco music and history. He released his first CD titled Flamenco de vuelta e ida on 2006 with his own Flamenco fusion project Gazpacho Andalú with flamenco guitarist Arturo Martínez. He has also released the debut album of his Spanish Indie Rock project Dientes de Caramelo titled Pulpo (Octopus) in March of 2012 as well as three new singles throughout the summer of 2015.
For more info log on www.alfonsocid.com or www.dientesdecaramelo.com